Art Collection
The Foundation holds a collection of over 1,250 artworks by Mike Kelley dating from the late 1970s through 2012 including sculpture, photography, works on paper, video and large-scale installations. In addition Kelley left his personal art collection of some 900 artworks to the Foundation. The Foundation is charged with active stewardship of these works and oversees their preservation, maintenance, and conservation while making them available to the public through loans and museum placements.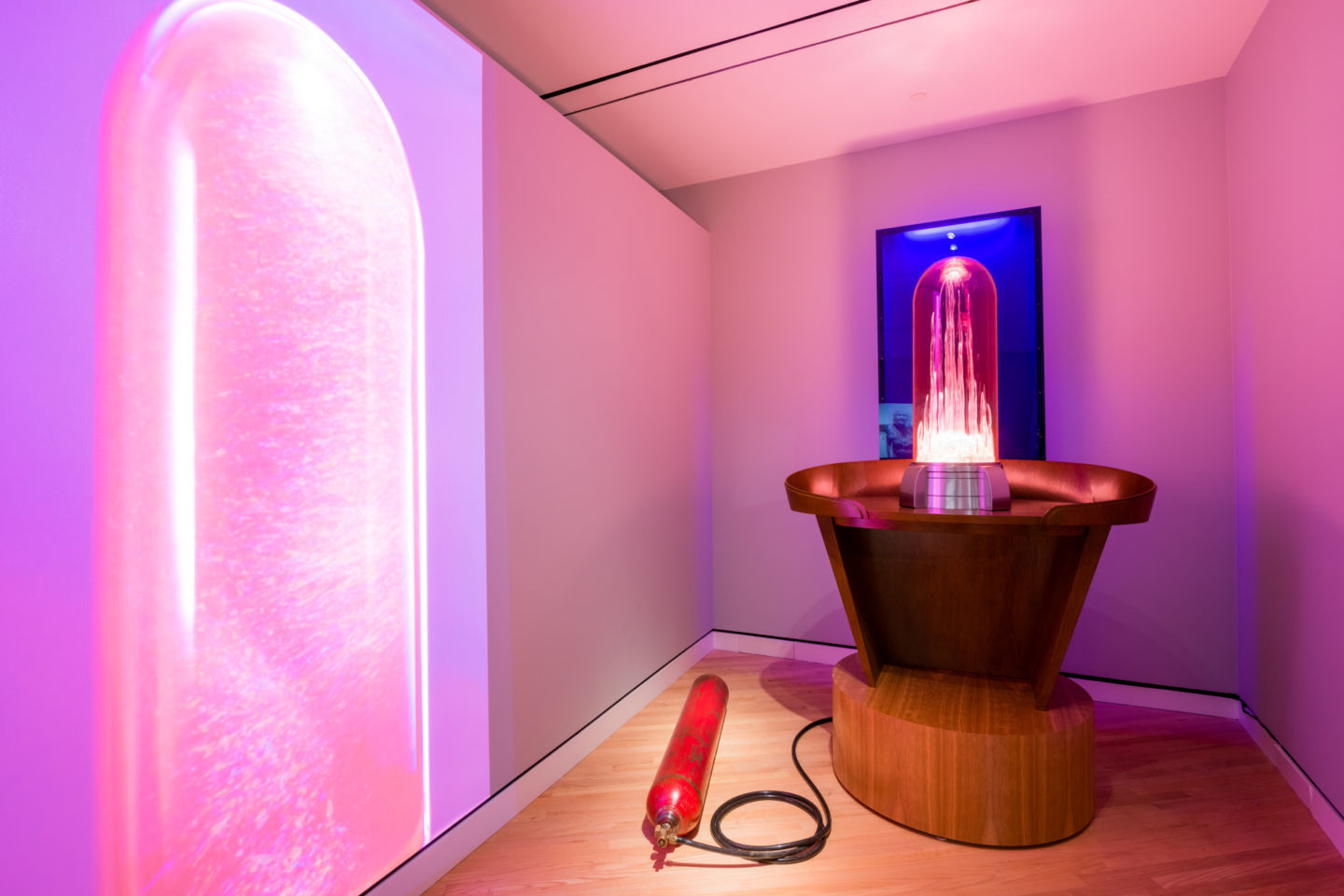 Loans of Artworks
Artworks by Mike Kelley and other artists from the Foundation's collection are made available to curators and audiences internationally through an ongoing loan program to qualified museums and institutions. The Foundation has loaned to approximately 45 exhibitions since 2012, including those at the Pompidou, Paris; MoMA PS1, New York; Stedelijk Museum, Amsterdam; and The Getty Villa, Los Angeles.
Most recently, Kandor 17 (2007) and the single-channel video Superman Recites Selections from 'The Bell Jar' and Other Works by Sylvia Plath (1999) were featured in the group exhibition Men of Steel, Women of Wonder at the Chrystal Bridges Museum of American Art, Bentonville, Arkansas. The exhibition examined artists' responses to the iconic DC Comics characters over the last seventy five years, and traveled to the San Antonio Museum, Texas, and the Addison Gallery of American Art in Andover, Massachusetts.
We welcome inquiries regarding loans to qualified institutions. If you are a curator working on an exhibition and wish to include a Kelley piece held by the Foundation, please email a request to info@mikekelleyfoundation.org attention Mary Clare Stevens, Executive Director.
Please include the following information:
Title and/or description of artwork in which you are interested
Title and description of exhibition
Venue(s) and date(s) of exhibition
All pertinent contact information (curators/leadership)
We require all requests to be made at least six months prior to the loan period. This will help enable us to process, respond to, and approve any requests. The Foundation may require a Facility Report for the borrowing institution and for additional venues if applicable. We recommend that you have additional artworks in mind in case the artwork requested is unavailable.

Conservation and Preservation
The Mike Kelley Foundation for the Arts maintains records of all artworks produced by Mike Kelley including conservation proposals and reports of artwork conservation. The Foundation encourages conservators considering treatment of artwork by Mike Kelley to communicate with the Foundation to access these records. The Foundation also welcomes receipt of conservation reports not currently included in its records.